Samsung has launched Galaxy S3 mini and S4 mini specially for those Smart phone users, who desperately want to taste the flavor of Galaxy S3 and Galaxy S4, but can't afford it. Let's look at the in depth comparison review of Samsung Galaxy S4 mini versus Samsung Galaxy S3 mini.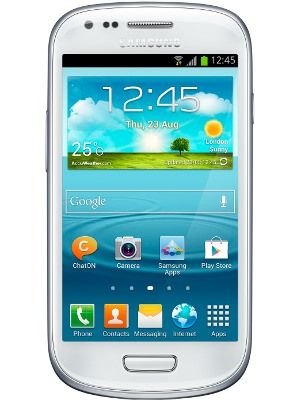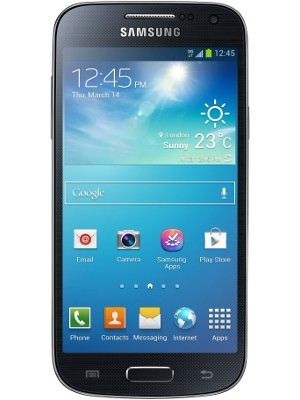 Dimensions
Both the handsets are small, but let's see which one is smaller? Out of both the phones, the Galaxy S4 mini is actually smaller in terms of width however, it's taller device. It has dimensions of 61 x 25 mm against the Galaxy S3 Mini's measurements of 63 x 122 mm.
Comparatively, S4 mini is light weight and thin as it measures 108 grams and 8.9 mm thickness against 113 grams and 10.2 mm, which is the measurement of S3 Mini.
Screen
The word mini in the name of these handsets doesn't mean they have a smaller display. Both the phones comes with 4 inch or large with Super AMOLED technology. Galaxy S4 mini is equipped with 4 inch display screen, giving resolution of 480 x 800 pixels. While, the Galaxy S4 mini is equipped with 4.3 inch screen delivering 540×960 pixels of high resolution.
Performance
Samsung has outfitted the Galaxy S4 mini with an impressive 1.7 GHz Snapdragon 400 dual core processor with Adreno 305 GPU graphics card. Meanwhile, 1GHz dual core Cortex A9 processor is stuffed in Galaxy S3 mini with Mali 400 GPU graphic chip.
Both Galaxy S3 mini and Galaxy S4 mini are supported by 1 GB and 1.5 GB of RAM respectively.
Storage
Galaxy S3 mini allows 16 GB internal memory storage while, Galaxy S4 mini comes in three memory range: 8/16/32 GB. Both the phones have memory expansion slot, which supports up to 64 GB.
Camera
The Galaxy S4 mini is boxed with better photography channel, with 8 mega pixels of rear primary rear facing camera and a secondary camera of 1.9 mega pixels.
On the other hand, Galaxy S3 mini comes with 5 mega pixels primary camera with VGA camera in front.
Along with camera, both the phones have fixed LED flash and Auto focus to improve the picture quality.
Connectivity
In terms of connectivity, both phones goes hand in hand with the support of Bluetooth 4.0, Wi-Fi, Wi-Fi direct and hot spot, NFC, GPS and micro USB. However, over and above these options Galaxy S4 mini also offers additional support with 4G LTE networks and infrared transmitter.
Software
Each handset runs on Android Jelly Bean operating system with TouchWiz UI skin however, Galaxy S4 mini has latest version i.e Android JB 4.2.2. Though, Galaxy S3 mini has 4.1 jelly bean OS, it can further be upgraded to 4.2.2.
Battery
The Samsung Galaxy S3 mini wears a detachable battery with 1500 mAh (5.6 Wh) of power supply whereas, Samsung Galaxy S4 mini is loaded with large battery of 1900 mAH (7Wh) power supply. You can easily spend whole day using the Galaxy S3 mini in a single charge and more or less same result is expected from S4 mini.
As a whole, both the handsets have pretty impressive resume. So you can smartly choose one that will suffice your needs.